App manual
(These are reconstituted based on the help in the app)
About this mechanism
Client software is required in your desktop PC because it transfers desktop images, audio, and input data.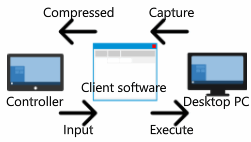 In wireless communications, you may need setup of os and hardware. Especially, it requires an advanced experience for an internet transfer.
Basic usage
1. Download a lient software to your PC.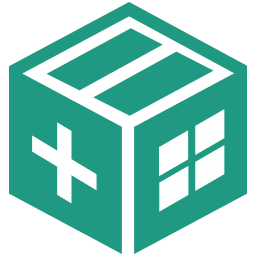 2. Install and launch it.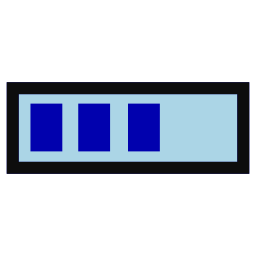 3. Press the connection icon.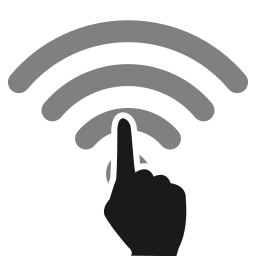 4. Accepts to the router and firewall from me.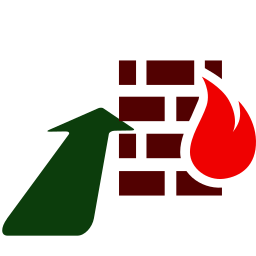 5. Remote from your device.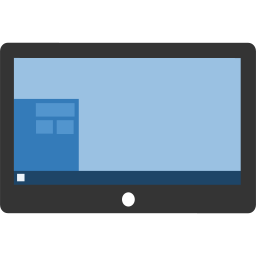 Sorry, It can't work on
| | | |
| --- | --- | --- |
| | | |
| Windows 7 and earlier | Copy protected contents | Unti-logger/cheat tools |
Usage of default skin
Show a software keyboard.
Send a Win-key.
When touch the screen, it sends a touches operation.
Change the screen area.


| | |
| --- | --- |
| Swipe | Move a position |
| Pinch | Zoom in/out |
| Double-tap | Zoom in by the fixed rate |
| Hold | Zoom in to the target window and activate it |
Toolbar
You can move the toolbar by dragging the left side. If you want to hide this, please press \"Menu\" key on your device.
| | |
| --- | --- |
| | Reconnect to your PC when it was disconnected by some network errors. |
| | Change a skin area by dragging the cursor that is shown by pressing this button. |
| | Show a skin manager. You can download and change to variable skins. |
| | Show the setting. If you want to know the item's detail, please touch that text. |
| | Show the help. |
Client software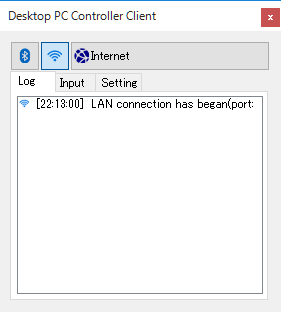 Top buttons provide a connection type. You can choose from Bluetooth, WiFi(by TCP), Internet(by TLS). Connection history was shown on "Log" tab. If it shows an unknown accessing, please stop the client software and check the PC's security.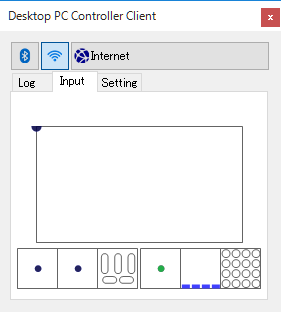 "Input" tab shows an input history as a picture. Center area is shown mouse, touch, and digitizer's inputs. Left-bottom is mouse scrolling and buttons. Right-bottom is a gamepad. Color of points means that inputs work as a software simulation or not.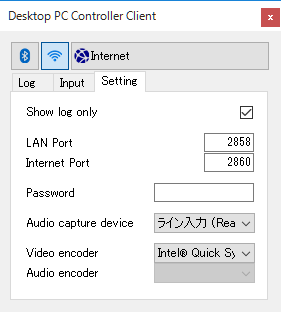 "Setting" tab shows advanced settings.

Show log only:
Skip sending inputs commands.

LAN Port :
Specify the port number for WiFi accessing. This next number is used for searching the target PC. When you use an auto connection option and set it to 2850, it requires that accepting 2850 and 2851 port.

Internet Port :
Specify the port number for internet accessing.

Password :
If fill the text into this, client software comes to request a password. You can use any charactors(in ASCII code) for a password. But you can use an embedded keyboard when a password is digit only.

Audio capture device :
Specify the audio device for playing sound on your device.

Video(Audio) encoder :
Choose a hardware video encoder if the processor(CPU/GPU) supports it.
Skin manager
This app is able to change the skin by loading a exclusive file and control suitable for the purpose, like game, drawing, office software, and so on.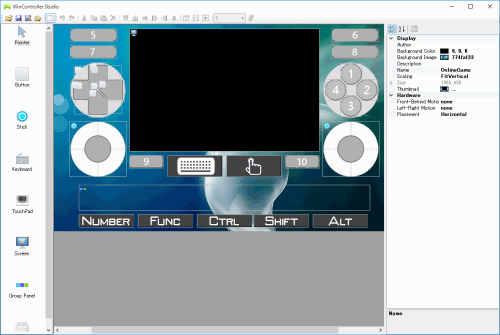 Skin creation tool is included in the client software. Please read "StudioHelp.html" in an archive of the client soft or this page.

If you have created an original skin, please press img src="help/fromfile.png" class="txtimg"> button on the panel and select from a file selection dialog.

Installed skins are listed on the left. This is the same as the structure on the app data folder. To apply the skin, please double-tap or press \"apply\" button after selecting the item.

Before applying skin, you can setup the permission for the skin. When the icon is darker(unchecked), those functions are disabled.

Buttons on the list act for filing.

creates an new folder,

deletes a selected file,

is for moving a file(First, select an item you want to move. Second, move to the target folder and press a button again).

You can release to the public by pressing "Upload" and uploading the skin file(It may not release depending on the contents of a file, such contains invisible items to users, includes sexual or violent expressions). For downloading, please press "Download".


---
© TNK Software / Tanaka Yusuke