Look Look Text
Preview text files in Explorer

This is a utility app for browsing text files as thumbnails in Windows Explorer. You can check the content in various plain text files without opening with the editor.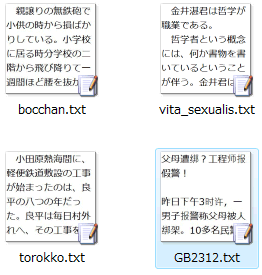 By using the included tool software, you can look text files with extensions other than .txt with your favorite font.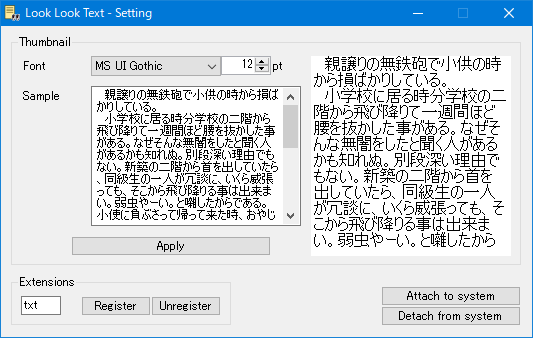 It's associated with Windows systems, so it can show text as images not only from Explorer but also various apps.