Newspaper
"Newspaper" processes halftone effect to the existing image.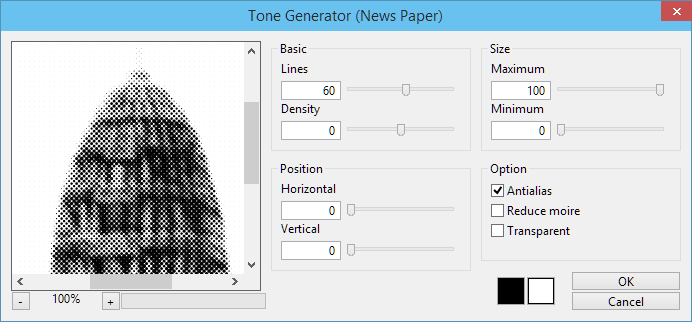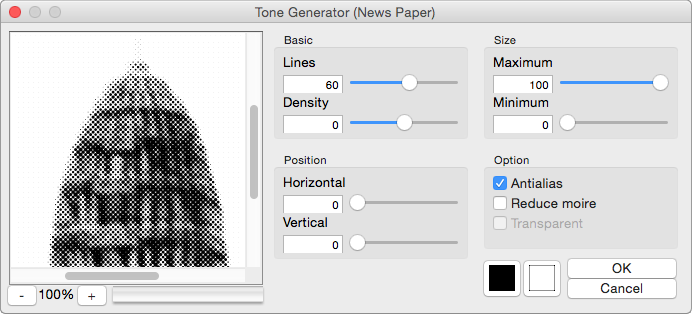 The image by which the halftone filter of Photoshop is generated by the size of the dots. On the other hand, Tone Generator creates from the number of lines specified and the resolution of the original picture image. In short, you don't need to calculate the size of the dots suitable for resolution.
It is also the feature of this plugin that a background color can be changed transparent.
【Effect sample】
→